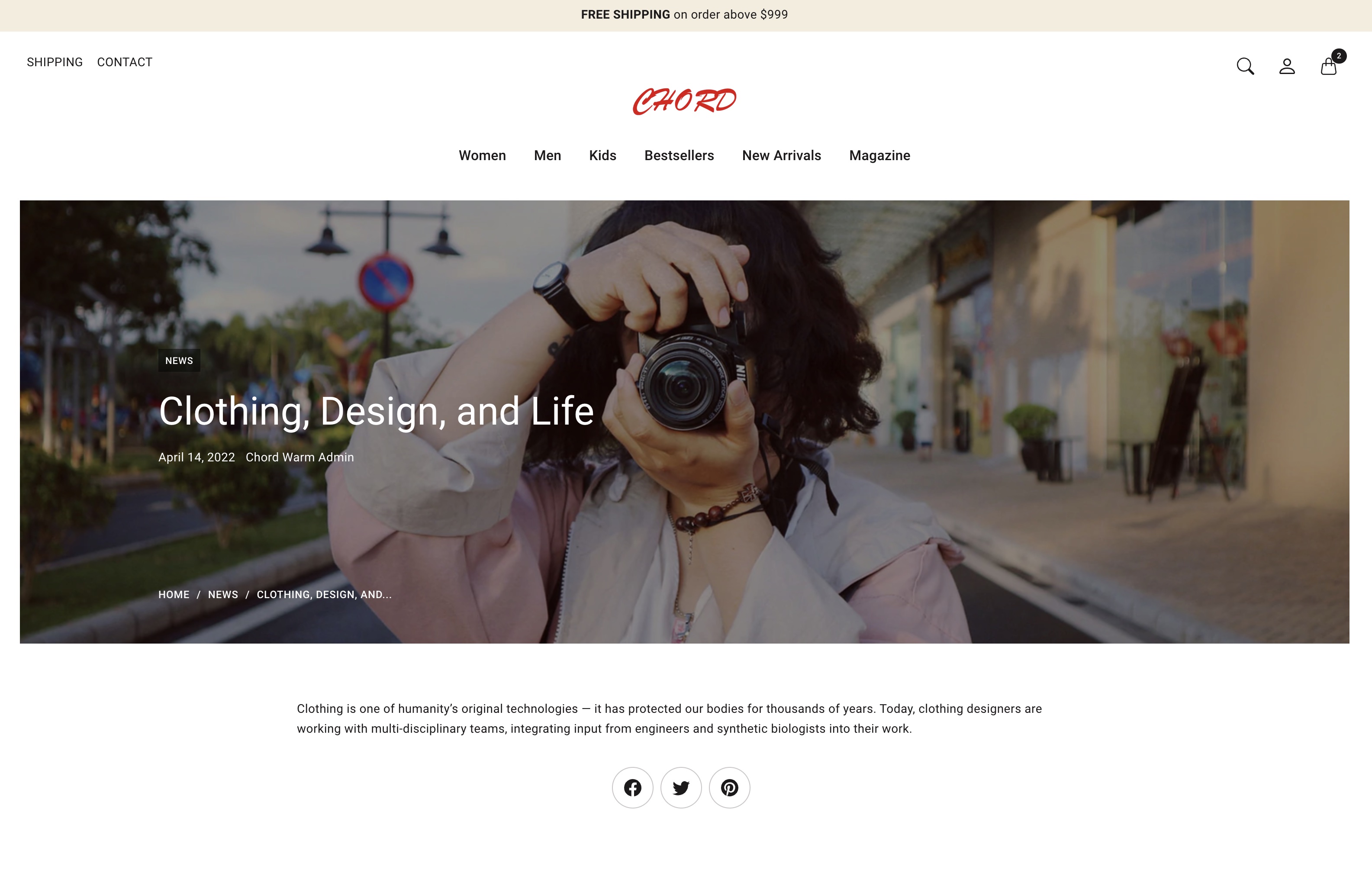 Overview
Blog post pages display the content of the blog post.
Guidelines
Customize blog post
Steps:
From your Shopify admin, go to Online Store > Themes.
Find chord theme that you want to edit, and then click Customize.
You need to open up any blog post, from inside the theme editor area, or select the Blog posts from the dropdown at the top.
Section settings
Setting
Description
PAGE HEADER
Add gap
Check the checkbox to add gap to both right and left sides.
Height
Set the height of page header using the drop-down menu:

Fit Content
Small
Medium
Large

Background color
Visible when the post's featured image is blank.
Show date
Displays the date that the blog post was published.
Show article category
The first article's tag is used as the main category.
SHARE BUTTONS
Show share buttons
The clickable text that customers click to share the blog post to their social media.